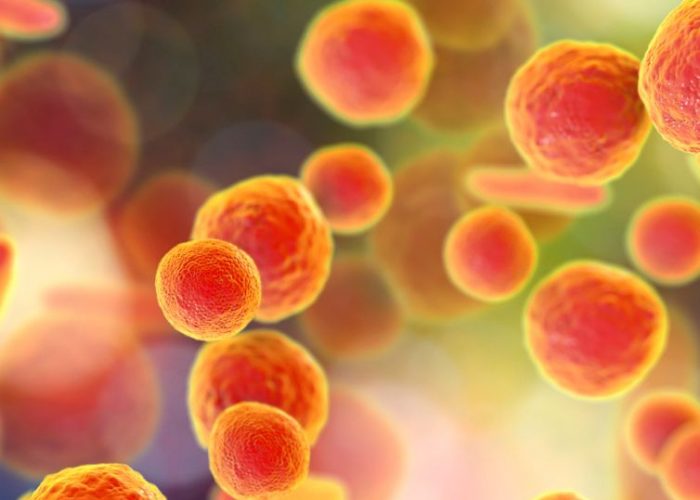 Your System's Health Is Our Priority
DISCOVER THE BENEFITS OF MICROBIOME PROFILING
Disease, bad water quality, and mystery ailments can wipe out your entire stock. We pinpoint problems early so you don't have to waste time or money guessing. Here are some of the many benefits that microbiome insights can provide for your operation.
No group insights here. You'll receive custom recommendations and risk factors based on your results that determine your next steps.
Restore Balance To Your Water
Microbiome imbalances are the leading cause of disease and loss of production. Underpin system health by restoring microbial balance.
Comprehensive Insights
We provide insights into seven key areas: pathogen, probiotics, biodiversity, biofilters, cyanobacteria, algae, and parasites.
Once you can see problems, it's too late. Understand what you can do to get ahead of disease outbreaks before it reaches critical mass.
Pathogen, Virus, and Phage Insights
Bacterial pathogens are just half the story. Get full insights into all causes of disease issues with viral and phage studies.
Uncover Underlying Reasons for Disease
Test and uncover fundamental causes of microbial imbalances, called dysbiosis, that leads to pathogen and disease outbreaks.
Address Root Causes, Not Symptoms
Take the guesswork out of what's causing problems in your system rather than wasting time and money on symptoms.
Snapshots of Health
Are you on the right track or headed for trouble? Boost microbiome resiliency for water and stock health.
Book a free discovery call
Book a free no obligation call
with one of our experts.
SHARE YOUR OBJECTIVES
Share your concerns, KPIs, or objectives
that you'd like resolved.
GET SAMPLING KITS AND RESULTS
We send you the sampling strategy and
kits to fit both your budget and objectives.
NEXT GEN SEQUENCING BASED SOLUTIONS
Data-driven insights for maximum peace of mind.
Next Gen Sequencing
X-ray vision for water. All the genetic material from your sample is sequenced using NGS technology, giving you the most complete and precise panel of all microbes present.
Quick, Easy & Fast
Sample collection kits make sampling quick easy and fast. Results can be ready for viewing in as little as 5 days after we receive your sample.

If It's There, We'll Find It
Includes Gram negative and positive bacteria, viruses, algae, phytoplankton, facultative microbes, and more.
Species Level Insights
View the genus and species of everything in your water sample, along with relative abundance, so you can pick out good species from bad.
DISCOVER THE MANY USES OF MICROBIOME ANALYTICS
Microbiome analytics is a very flexible technology with many different uses.
From biosecurity to optimising inputs, harness the power of microbiome insights today.
When Good Enough

Is Not Enough
Microbiome dynamics are far more complex that just 'millions of microbes'. Others offer a '1000 foot view' of the community structure, while we get right into the details.

Next Gen Sequencing gives you a clear ID of all the microbes in your water, including bacteria down to the species level. Our findings are specific and targeted.

It is vital to have a complete understanding of the microbiome otherwise the risk is very high of making things even worse by promoting a potentially pathogenic group of species and inhibiting the good ones.

Need expert eyes? True precision farming is just an ask away.


DON'T TAKE OUR WORD FOR IT
Read our latest case studies, news, and articles below.

Frequently Asked Questions
Our kits are simple and easy to use. We send you everything you need to take a water sample, safely preserve it, and send it back to us for analysis.
Our prices are dependent on volume. The more kits you buy, the lower the per unit price. Contact us today so we can put together a package that works for you.
We can get results to you in as little as five days. If you're in a rush, we have express processing.